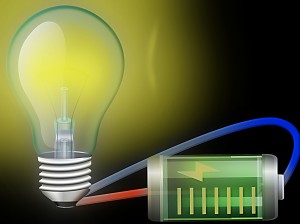 What is an alternative power solution?
An alternative power source is a backup or independent power source that stores or creates its own power. A system like this can be used in cases where traditional electricity and power sources are not reliable or the equipment that is being powered cannot go without power for long periods at a time like office and medical equipment. In short, alternative power is there to prevent any problems that would happen in the event if the power supply had to suddenly stop working.
How and where can alternative power be used?
It is no secret that South Africa's power supply can be a very unreliable as there is load shedding and cable thieves that compromise our electricity supply on a regular basis. The long term effect of these power failures are problematic for various businesses, such as medical, mining, retail, transportation, engineering and any other businesses that requires reliable power connectivity, such as server hosting companies. An alternative power solution in these cases could include a backup generator and UPS or using renewable energy such as solar power as the main source of power.
The benefits of alternative power solutions
The main benefit for companies to implement an alternative or back-up power is to ensure that business and production is not compromised in the event of a power failure – it is business as usual. This could also save lives and supply the necessary machinery and environment to assist in a hospital, mining or heavy engineering. Data will not be lost in the event of unreliable power, networks and websites will still be up and running, the list goes on and on. Finally, it is environmentally friendly if one uses renewable energy – contributing to a greener working environment.
BT-SA – Alternative Power
BT-SA has the best solution for your alternative energy and power sources. Visit their website to get a quote on the alternative power source that will best suit your company needs and keep the lights on in your business, all around the country.