Layered High-Tech Security Solutions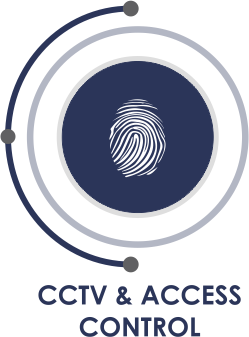 Utilising mobile integrated security systems, we can provide accessibility anytime and anywhere.
From traditional access control to state-of-the-art IP based systems such as retina, palm, vain and hand wave scanners as well as 3D Facial recognition scanners

Mobile integrated security systems for 24/7 associability

Latest HD CCTV technology with video content analytics allowing tamper detection, masking, motion detection, face and license plate recognition

Building protection via thermal, ultrasonic, microwave, photo-electric, gas and vibration sensors, control panels, keypads and alerting

Perimeter security including physical and electric fencing, fibre optic, microwave and thermal intrusion detection

Access control hardware including of booms, gates, turnstiles, spike barriers, mantraps, cubicles and custom doors
NEED A SOLUTION? TALK TO US
Talk to our technical experts about your unique requirements.
BT-SA specialises in specific solutions that will suit your needs and pocket.