Infrastructure Asset Financing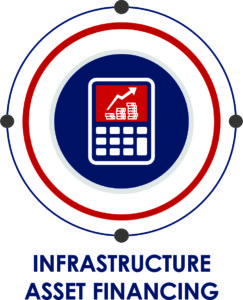 BT-SA wants to support your business' growth and wellbeing with our innovative solution called Infrastructure Asset Financing.
With this product, we are offering you the ability to procure infrastructure assets and solutions including network cabling, air conditioners, fire and security, data centres, power generation and all other critical infrastructure solutions, but pay it off over a fixed term. By not having to provide the cash for this upfront, there is no direct impact on operational funding and with fixed interest rates over defined payment periods, budgeting for these overheads is that much easier.
For more information on BT-SA's Infrastructure Asset Financing Solution, complete the form below and we will contact you.