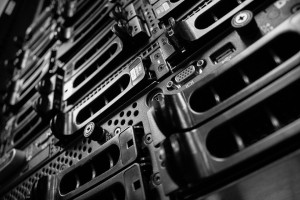 If your company makes use of data centres to protect its valuable information, then you know how important they can be, and also how vulnerable they can be to possible damages from a wide range of sources. Even when your data centre is maintained and installed with utter care, power failures, fires, corrupted data and even theft or sabotage can result in severe losses of essential information, or could have you looking to replace the expensive equipment that makes up your data centre. It is because of this that we are here to help you with these solutions that are designed for keeping your data centres safe and secure.
Fire Suppression Systems
With the complex arrangements of electronics and heat-generating equipment in your data centre, there is always a risk of a fire breaking out. Even if the risk is a small one, it only takes a single unchecked incident to destroy your equipment and all of that precious data that it contains. Because of this, it is well worth your time to invest in a fire suppression system that can detect and smother a fire before it grows. This will protect your data, your equipment and your personnel.
Data Centre Cooling
While we are on the subject of heat, it is worth saying that high temperatures can take their toll on your data centre's equipment, and it can do it quite quickly as well. Because of this, precision cooling systems will ensure that your equipment is kept from being damaged by the heat they generate. This will also improve the overall performance of your equipment, affording it a longer lifespan.
Providing Constant Power
Power outages can result in information getting lost or becoming corrupted, and in some instances can even cause damage to hard drives and other pieces of hardware. Keep your information and equipment protected by making use of alternative power solutions such as capacitators and backup batteries for your data centre to avoid this.
Access Control and Surveillance
Keep your expensive, specialised equipment and valuable and company's sensitive data protected with custom surveillance and access control systems that will ensure greater control over who comes and goes through your data centres, allowing those who make use of it to be monitored as well.
Contact BT-SA for Details
If you would like to know a little more about how our team of professionals at BT-SA can assist you with setting up, maintaining and protecting the data centre at your place of business, give us a call today or visit our website for details.